Legislative Update
November 21st, 2020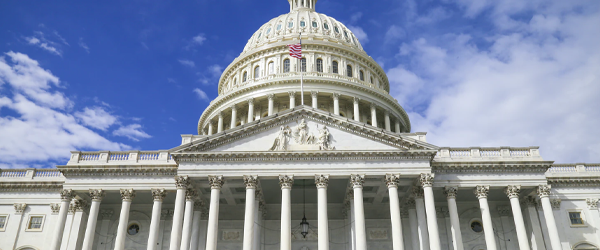 Even through hardships, we must celebrate and continue to give thanks
By Representative Nancy Tate
For many of us, Thanksgiving typically includes family gatherings, four-day weekends, football games, and post-turkey power naps. Of course, we all know that this year's Thanksgiving will look very different after the Governor issued an executive order limiting in-home gatherings to eight people. I know many find this particularly frustrating since the orders appear to be as inconsistent and arbitrary as those issued earlier this year.
For example, the Governor has limited the number of people at a venue to 25, regardless of the size of the space. Restaurants are closed to indoor dining, but you can shop in a big box retailer with hundreds of other people. And, for the first time in my lifetime, a government is dictating how many people can share a Thanksgiving dinner in a privately owned home.
While I am extremely concerned that this is a tremendous overreach of government, the legislature's hands are tied until we convene in January for session. Until then, we are working to provide real relief for this pandemic and the state's response to it.
In the meantime, we will continue to make the choices that are right for our families and appropriate to keep people healthy. During this unprecedented time, it is helpful to remember how the very first Thanksgiving celebration occurred. It was neither a feast nor a holiday. It was a simple gathering to give thanks. Following the Mayflower's arrival at Plymouth Rock, the pilgrims suffered a significant loss of nearly half of their original 102 colonists. With the help of natives, the remaining settlers survived the bitter winter and eventually yielded a bountiful harvest. In celebration, a traditional celebration united pilgrims and natives together in observance of gratitude.
Thanksgiving has undergone numerous transitions. Over the centuries, families added their customs to the Thanksgiving celebration, preserving that which they held most precious. The Thanksgiving table is sometimes emotional because of family rivalry, blended-family tensions, or a mealtime political debate. I am thankful for all types of conversations with my family, friends, and loved ones. I am blessed for the roof over my head, clothes on my back, and food I put in my mouth. I am appreciative of the honor of serving as your voice in Frankfort.
Unfortunately, some are not as fortunate. They do not feel secure because of the Coronavirus pandemic's struggles, and the Governor's shutdowns have brought them. This year, tables will not necessarily be filled with compelling discussions. People will be left with a sense of stress because of financial, emotional, and physical hardships.
Many want to share the tradition and purpose with the young generations that form their family's Thanksgiving traditions. Others gather in unity to be grateful for the blessing bestowed upon them and extend their gratitude to others less fortunate. Even though we are trying times, we must humbly reflect upon all that we have been blessed with. Many lost loved ones to this disease. We must all rise together with abundance in our hearts and offer our resources to help others.
The true meaning of Thanksgiving revolves around relationships and worship. Thanksgiving is a relationship between God and mankind. In the Bible, the definition of thanksgiving reflected adoration, sacrifice, and praise. Upon their arrival at New Plymouth, the pilgrims composed the Mayflower Compact, honoring God in their agreement. No matter what trials our state endures, we must remember that God is still with us. No matter who sits in the Governor's Mansion, presides in the courthouse, or sits on the House or Senate Floor, God is ultimately in charge.
Let us use this Thanksgiving as a time for reflection. This Commonwealth is strong. It will come back even stronger from the hardships of this pandemic. During this holiday season, I urge you to check in on your neighbors. Be a helping hand to someone in need, always be grateful for the many blessings of life and give with a glad heart when and if you can.
I know that many of you are struggling right now. I am here for you as your representative, but also as your friend. Please contact me if you need any assistance during this time by emailing me at [email protected] or by calling the toll-free message line at 1-800-372-7181. You can also keep track of committee meetings and potential legislation through the Kentucky legislature's website at legislature.ky.gov.
Tweet