Legislative Update: State's budget will dominate 30-day session, but legislators preparing to address other issues
December 29th, 2020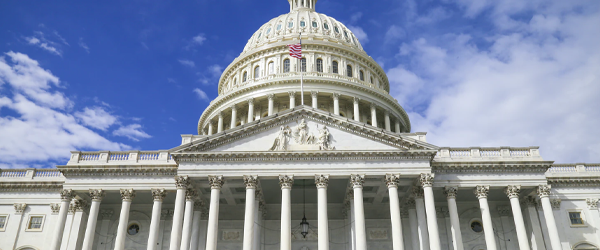 By Representative Nancy Tate
When we convene the 2021 session on Tuesday, January 5, it will mark the 20th annual session since Kentucky voters amended the state's 1891 constitution in 2000. Because 2021 is an odd-numbered year, we will meet for only 30 legislative days and must adjourn by March 30. Without a doubt, the budget is the most important policy document that we will pass this year. After all, one glance at someone's checkbook will tell you more about their priorities than anything they say. I fundamentally believe that state spending should reflect our commitment to responsibly investing tax dollars into programs that benefit the people of Kentucky.
The Kentucky General Assembly is constitutionally obligated to pass a budget and the work must begin in the House of Representatives. Ordinarily the budget covers two fiscal years, but it would have been irresponsible to adopt a two year plan when we had no idea what COVID would do to our state's resources or needs. The plan we craft this session will guide state spending from July 1, 2021 until June 31, 2022. As you can imagine, it is a challenge to pass a budget in a 60-day legislative session, but even more difficult when you have half the time and a very limited idea what revenue will look like.
I want the people of Kentucky to work less for state government and more for themselves. This philosophy is at the heart of the budget we passed in 2018 and the results are measurable. We came into 2020 with historically low unemployment rates, record economic investment, and on track to shatter revenue records in March and April. Frankly, the foundation we laid is a major part of the reason our state has not experienced greater economic problems through this pandemic. Of course, another factor is the massive infusion of federal CARES and stimulus funds shepherded through by our congressional delegation and President.
The economists who serve on the Consensus Forecasting Group met in early December and gave lawmakers with an update of what the future might hold over the next 18 months. Their forecast provided some positive news as they believe that the state's General Fund receipts will increase $17 million to $11.729 billion for the current fiscal year. They also estimate an increase of $53 million for the 2022 fiscal year, which covers the budget we will pass this session. While this is good news, I cannot stress enough that this is only an estimate and it is based on a lot of variables. Consensus Forecasting Group members were quick to add that their predictions are not definite.
In addition to passing a one-year budget, we will likely have to reopen the current year's budget to prioritize spending in some areas. We did this to the last budget before adjourning the 2020 Session and doing so allowed us to finish the last fiscal year with a $177.5 million surplus. In addition, we required any surplus money to go into the state's rainy-day fund – which now has a balance of around $461 million.
That does not mean we will not make time for other issues – including how we can help our state recover from the pandemic and the state's response to it. This Caucus continues to be committed to making this state the best place to live and work. The pandemic may have forced us to shift focus for now, but we are still committed to our long-term mission.
As always, it is an honor and a privilege to serve you in Frankfort and I hope you will never hesitate to contact me if I can be of service. I also hope you will feel free to contact me over the next few week. I can be reached at home anytime or through the toll-free message line in Frankfort at 1-800-372-7181. You can also contact me via e-mail at [email protected]. You can keep track of committee meetings and potential legislation through the Kentucky Legislature's Home Page.
Tweet