Ekron Baptist Church Wins 2022 MCCSL Championship
June 21st, 2022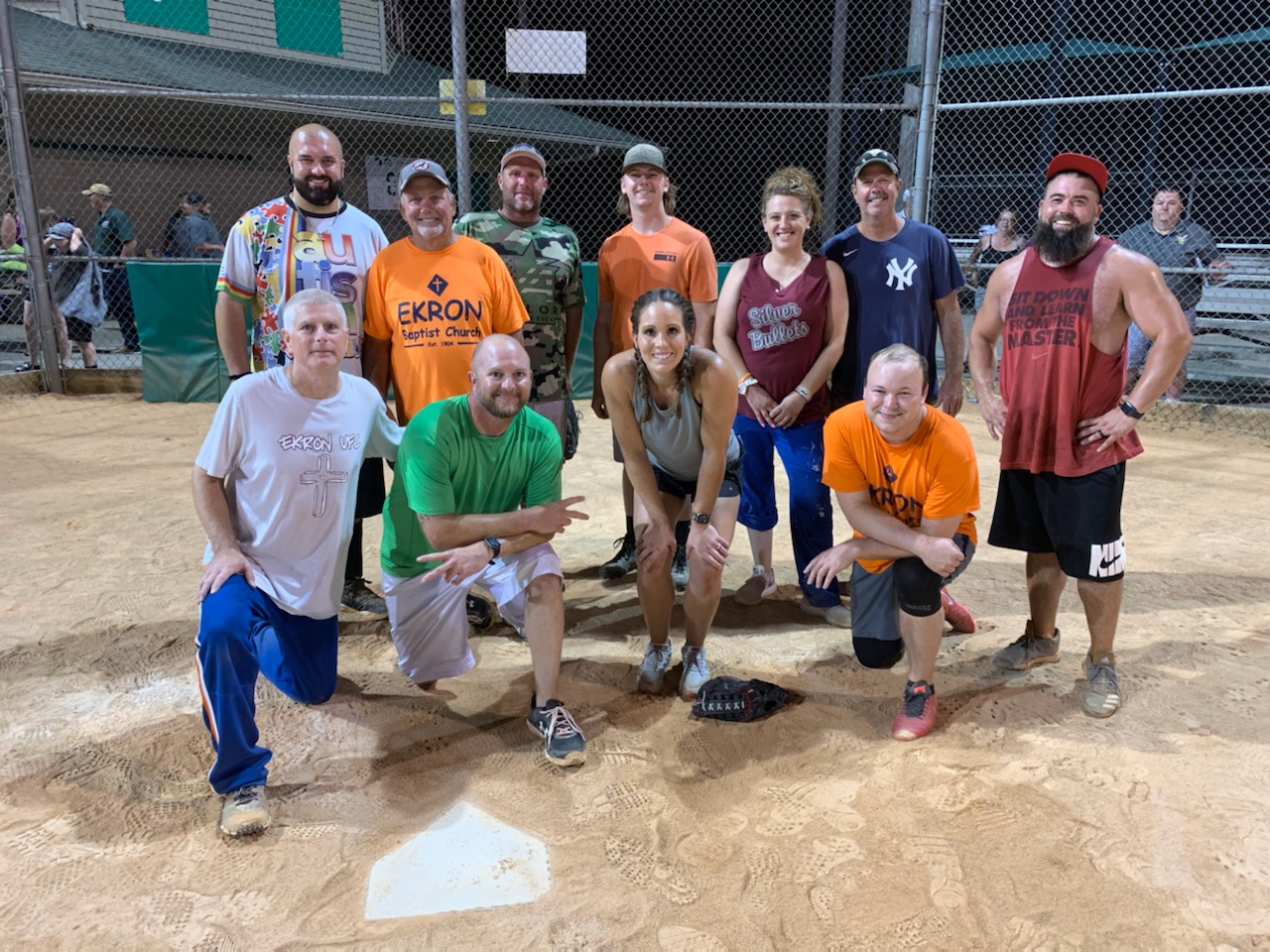 Submitted Article
Brandenburg, KY – The Meade County Church Softball League (MCCSL) is a local adult Co-Ed softball league made up 11 teams representing Meade County area churches.  The MCCSL ended its 2022 season Monday night with the final 3 games of their 2022 tournament.  The double elimination tournament started with 11 teams on June 9 and was whittled down to 3 teams by June 20.  In the first game of the evening, St. Theresa of Payneville faced off against the Radiant Black team, one of three teams from Radiant Church of Brandenburg.  St Theresa won a close game 12 to 9 moving them into the Championship match up with Ekron Baptist Church who won the winners bracket.
As the Championship round began, Ekron Baptist was short handed with only 9 players but kept it close throughout most of the game, and although their team had the full 10-person lineup by the 4th inning, St. Theresa was able to pull away late to win the game and force a second, winner take all, Championship game.
In the final game it was a back and forth game with each team taking the lead at different moments throughout the game.  In the top of 7th inning Ekron Baptist had taken an 8 run lead at 30 to 22.  In the bottom of the inning, St Theresa made a dramatic come back to pull within one run, however Ekron Baptist was able to stifle the rally on a grounder to shortstop who tossed on to second for the 3rd and final out, sealing the championship for Ekron Baptist with a final score of 30 to 29.
The fans all stood and applauded the teams for such a great tournament.  A big congratulations Ekron Baptist Church and I would like to thank all the teams, umpires, and scorekeepers, for making this a great year of softball and fellowship.
Tweet